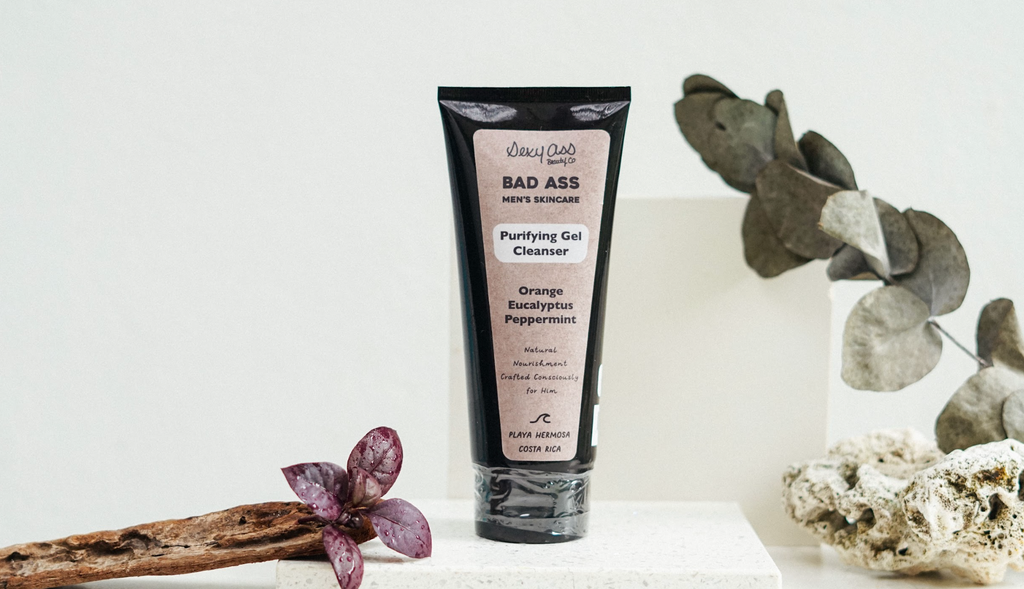 Bad Ass Purifying Gel Cleanser- 200ml
This is the first step to routine skin fitness. Even if it is your only step, it is the most important one! This cleanser was designed to rejuvenate the skin through the removal of dirt, grime, and dead skin cells, aid in reinforcing your armour which helps prevent clogged pores, and ultimately acne, and enhances hydration in the skin.
Active Elements:
Eucalyptus Hydrosol: The hydrosol of this plant is received through a hydro-distillation process. Eucalyptus is antibacterial which is why it was used in this product.  
Distilled Water: Water that has been distilled. 
Coco-Glucoside: Is a natural surfactant that is derived from coconuts. 
Glycerine: Made by heating vegetable fats- such as, Coconut, Palm, and Soy oil- under pressure or together with a strong alkali. 
Xanthan Gum: Created when sugar is fermented by a type of bacteria called Xanthomonas campestris. 
Leucidal Liquid SF Max: Natural preservative derived from fermented radishes. 
Peppermint Essential Oil: Oil derived from distilling the aerial parts of the peppermint plant. Peppermint is antibacterial, refreshing, and vitalizing. 
Orange Essential Oil: Oil derived through distilling Orange peel. Added to this product for its' uplifting and stress relieving properties.