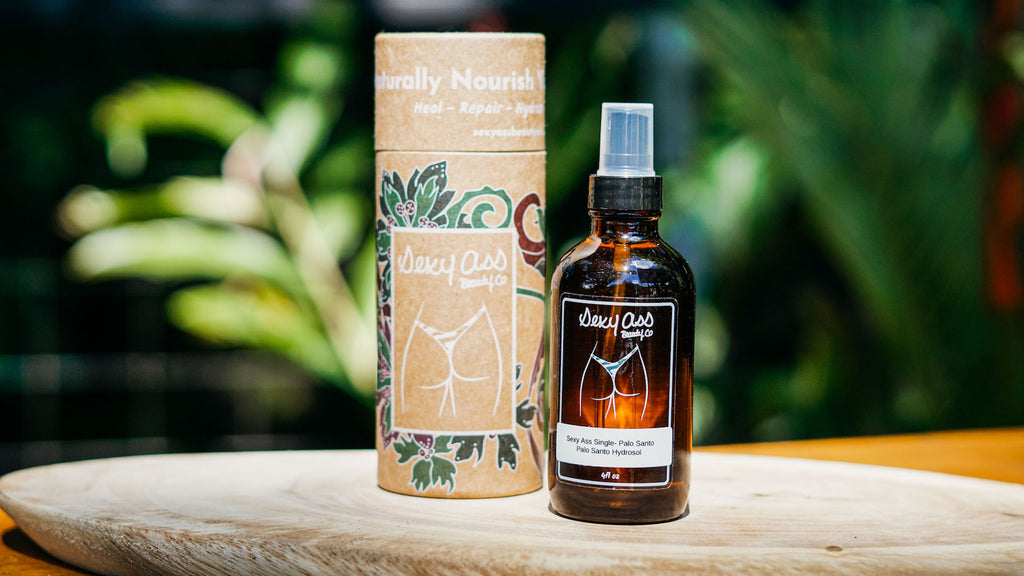 Skin speaks- communicating our interior imbalances while absorbing our exterior environment. Instead of observing, we suffocate to silence the inevitable- that something is off. What if we chose to listen?
Sexy Ass is an invitation to experience the force of vulnerability. It is choosing the path of connection between nature, ones' aura, and oneself. Surpassing beauty, let's live a Sexy Ass lifestyle of natural nourishment.
Plant Spirit- Palo Santo

Scent Notes: Woody, Citrusy, Piney
Palo Santo encourages focus and entering into a state of being centered, which is why it is used regularly in meditation practices. Aside from this, Palo Santo can be used topically to aid in management of pain and inflammation. Also, serves as an insect repellent.
Recommended Use:
Areas of the body that are inflamed and/or irritated 

After exercise
After showering
Before bed
During meditation or like activities
When experiencing moments of stress and anxiety
Active Ingredients:
Palo Santo (Bursera graveolens)

Leucidal Liquid SF MAX (Natural Preservative)
What is Leucidal Liquid SF MAX? Naturally derived preservative composed of peptides from fermented radishes. It is approved for use as an ingredient in ECOCert Certified Organic Products. It has been added to this product to inhibit the growth of bacteria and fungi.
*For more on Palo Santo: Read Pedestal Plant- Palo Santo